Technical assistance at the service of our customers
To guarantee a complete service to customers, Campisa has developed the "Project Assistant" department to assist them in every phase of the project and guide them in choosing the most suitable solutions.
Both our technical office and the Project Assistant department work in compliance with ISO 9001: 2015 and all drawings and layouts are made using SD CAD design and 3D solid modeling.
The Campisa technical department follows the construction of the prototypes and their testing to guarantee all customers with a range of products of high quality and safety standards that guarantee solidity and durability over time.
The Project Assistant team is dedicated to assisting the customer in all stages of the design of loading docks for logistic hubs.
Together with the customer, the plans and sections of the new buildings, to be built or adapted, are meticulously analyzed in such a way as to highlight all the possible improvements that can be implemented on the project of the industrial center.
The Project Assistant assists the end customer in all stages of the design of loading docks for logistic hubs.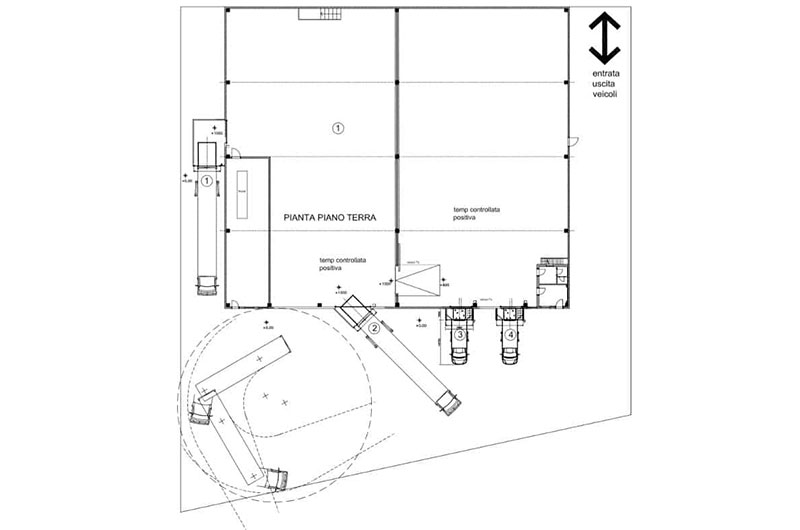 The Project Assistant service aims to reduce costs for the construction of bays and loading points with consequent optimization of logistic operations on the quay.
HOW TO REQUEST THE PROJECT ASSISTANT SERVICE?
To request more information on the project assistance service, just fill out the contact form or contact us by phone for assistance.
Within 24 hours our technical staff will provide you with all the details to be able to start your project, together with a qualified team that will follow you at every stage.
We offer tailor-made solutions, operational improvements and investment savings. With over 6.000 case studies, Campisa is able to assist you examining your loading bay area needs and choosing the most appropriate equipment.
Contact our specialized engineers and get your free consultation!
Discover the best bays, loading ramps and sectional doors for your needs.